Call 702-462-9200 for immediate answers on how bail bonds work. A bail bond is like a check that the bail bond company provides for the court to hold as a guarantee. This check is usually guaranteed through a co-signer. The amount of this check is the full amount of the bail. This check guarantees that the defendant will go to all the court dates. Once the defendant goes to all the court dates the court will give the check back to the bail bond company and the company, in turn, will release the co-signer from its liability.
If the defendant misses a court date, a warrant for their arrest is issued and the court will set a date to cash the check. To fix this situation either the bail bonding company, an attorney or the defendant themselves can go to the court and ask for a new court date. Once the defendant goes to the new court date the warrant will be quashed and the date to cash the check will be stopped. In essence, the co-signer is responsible for the full amount of this check. If the defendant disappears and is never found again the co-signer will have to pay the full amount of the check to the court on the date that the court set. In this event, the bail bonds company will hire a fugitive recovery service to seek the defendant and bring them to justice.
eBAIL services the greater Las Vegas area including Summerlin, Green Valley, Henderson, Spring Valley, North Las Vegas and also out of State. Online Bail Bonds in 3 minutes or less.
JAIL RELEASE OPTIONS:
OWN RECOGNIZANCE (OR) RELEASE – Is when the courts allow the arrested to be released for free without the need for a bail bond or having to pay for the bail. (OR) releases are very rare and are usually granted within 72 hours of the arrest.
BAIL BOND RELEASE– Almost all arrestees are almost immediately eligible for release on a bail bond. This option is the fastest and cheapest release option from any jail. Within a few hours after the arrest of the defendant, the jail will determine a bail amount. A reputable Las Vegas Bail bonds company will pay this bail amount through a bond which is like a check.
DUI Bail Bond Example
For example, if the bail for a (DUI) is $3000 then the bonding company will write a check for $3000 and give it to the jail for the inmate's release. The jail will hold on to the check until all court dates are attended and then given back to the DUI bail bonds company.
For this risk, the bail bonds company is required to charge (15%) of the bail amount, which is $450 in the above example. The (15%) is required by Nevada State Law NRS 697.300 and cannot be more or less. A bail bond is the fastest, cheapest and most convenient option to get someone out of jail.
CASH ONLY BAIL RELEASE – Cash only bail is when the jail requires the bail to be paid in full, no bail bond is allowable.
HELD WITHOUT BAIL – This is where the jail does not allow the arrested to be released. No cash bail or bail bond is allowable.
eBAIL Bail Bonds Las Vegas serves bail bonds in Southern Nevada mostly serving the Las Vegas, Summerlin, Henderson, Boulder City Areas.
If you need a Bail Bond in Las Vegas or the surrounding area call Marc Gabriel a Better Business Bureau Accredited and Licensed Las Vegas Bail Bondsman. You can find our office located at 3100 E Charleston Blvd Suite 108 Las Vegas, NV 89104.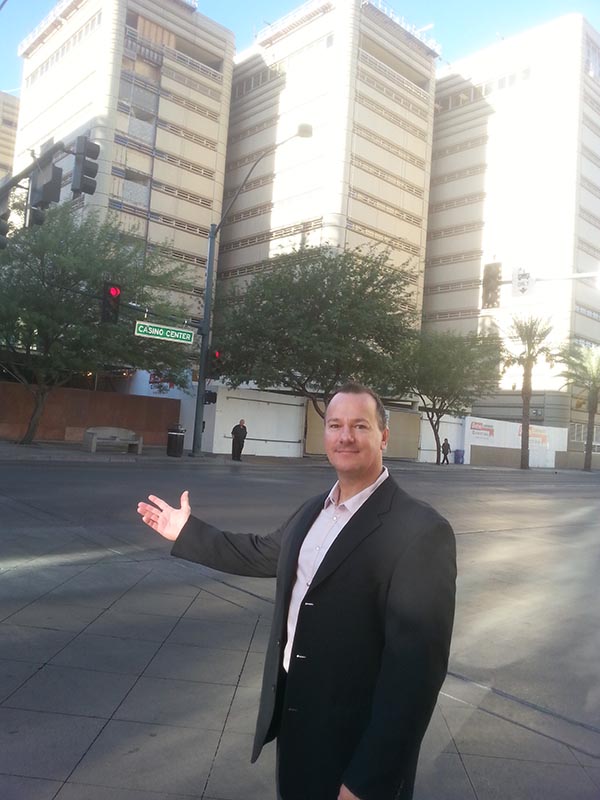 Bail Bonds Las Vegas in 3 minutes or less from any mobile device.
Las Vegas Jails Inmate Searches
If you need assistance finding an inmate in any of the local jails you can use our free inmate search tools. In addition, each detention center has its own release policy. However, if you have any questions you can call our friendly operators. We are available 24 hours a day 7 days a week and can help you locate a detainee and help secure their release. You can also learn more about the Nevada Bail Bond process in our Frequently Asked Questions (FAQs) section. You can also learn about "How Much a Bail Bond Costs" and how and why the price is regulated by the state of Nevada.
Hablas, Español? eBAIL Cheap Bail Bonds ofrece opciones de fianza en línea rápidas, sin pago inicial, en Las Vegas, NV 24/7. También presta servicios de fianzas en línea baratas en North Las Vegas, Henderson, Boulder City y Nationwide. Vas aquí para mas información en Fianzas en Las Vegas NV.
Common Types of Las Vegas Bail Bonds:
If you need bail assistance or information for one of the surrounding jails please visit: Bail Bonds Las Vegas, North Las Vegas Bail Bonds, Henderson Bail Bonds, or Boulder City Bail Bonds
Frequently Asked Questions
Do I have a Constitutional Right to Bail?
What are the Different Types of Bail Bonds?
What if I have an Outstanding Warrant?
Difference Between Cash Bond and Surety Bond
What are the Obligations of a Co-Signor?
Options for Bail Bond Collateral
What does a Bail Bond Contract include?
What happens to a detainee in Las Vegas?
How much does a Bail Bond Cost?
Can a Foreign National gain release from jail?
Jail Release Times and Processes
What Happens if I have an Arrest Warrant?
What if the Defendant doesn't go to Court?
If I Bail Someone out of Jail, What is my Responsibility?
Where Can I Find Cheap Bail Bonds?
What is Bail or a Surety Bond?
How Much Does a Bail Bond Cost?
What Are Immigration Bail Bonds?
How do I Post Bail at the Henderson Jail?
Posting Bail at the Las Vegas Jail?
How can I Post Bail at the Clark County Jail (CCDC)?
What is a Bail Forfeiture Notice?
How do I get someone out of Jail?
Can I get out of Jail for Free?
Contact eBAIL Cheap Bail Bonds Las Vegas
eBAIL Cheap Bail Bonds
702-462-9200
Marc Gabriel
3100 E Charleston Blvd
108
Las Vegas, NV 89104
Continue to our Contact Us page for more information about our location. Also see us on Google Maps. If you would like to see our reviews please visit our Bail Bonds Las Vegas Reviews pages.